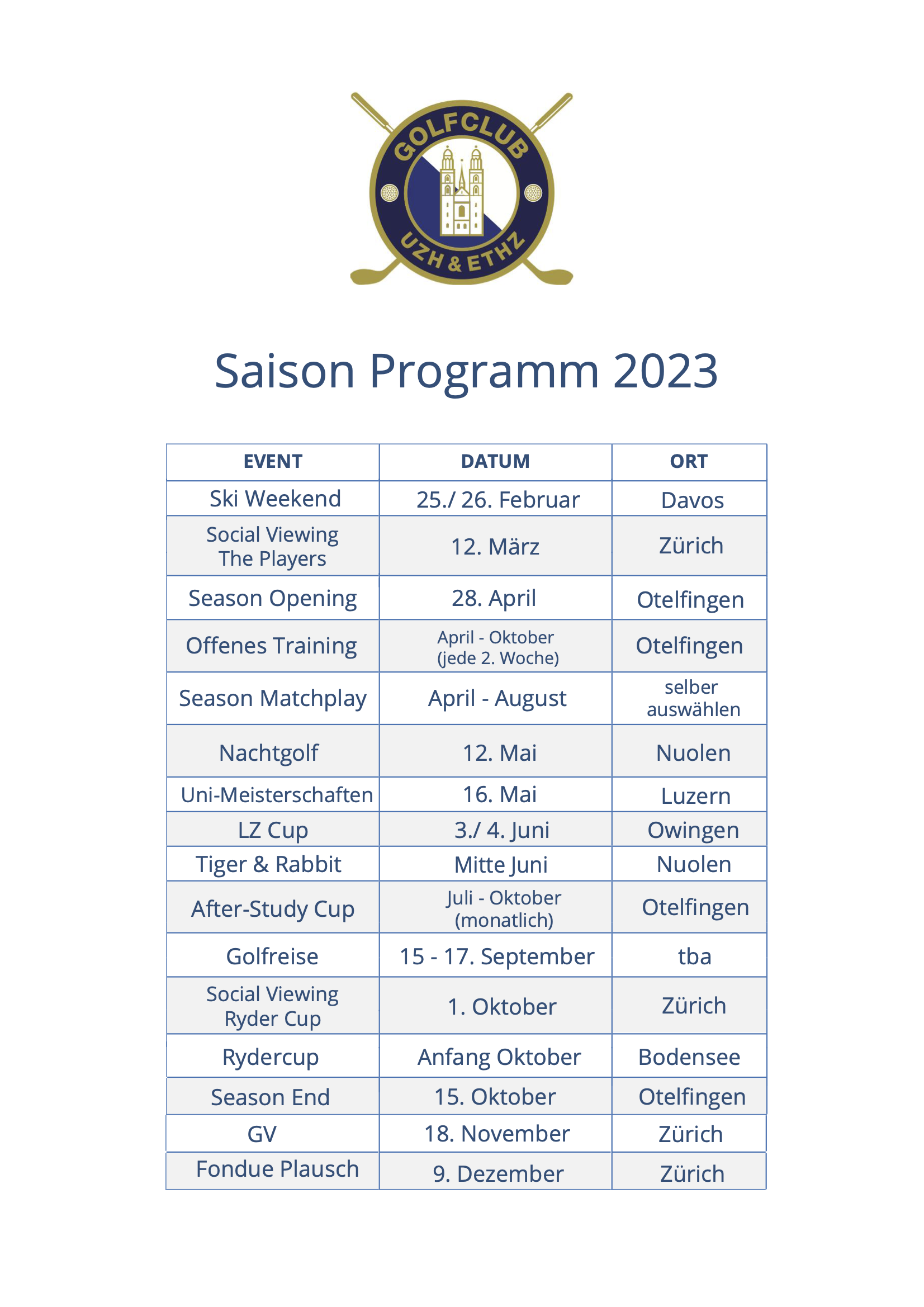 After a very successful 2022 season, we are delighted to announce the 2023 season programme!
In addition to many well-known events, such as the Ski Weekend, the Tiger & Rabbit and the Night Golfing, we are extremely pleased to be hosting two different social viewings, for the Players Championship in March and of course the Ryder Cup in October!
In April, the season kicks off with our second handicap-relevant tournament, the Season Opening 2023, closely followed by the start of our Season Matchplay. At the same time, we hope for a lively participation in our bi-weekly trainings and in the summer at the After-Study Cups.
We also hope to win the "LZ Cup" against the Lausanne universities in May this year and to reclaim our title in the classic Ryder Cup against the HSG in the autumn!
Before the start of the autumn semester, we will also embark on a 3-day golf trip to Italy!
While the golf season comes to an end in October with our second Season End Scramble, we are also looking forward again to the General Assembly on 18.11. and the off-season Fondue Plausch in December.
Many of the dates have already been set, so mark your calendars and check out https://gcuzhethz.ch/events for the latest information! https://gcuzhethz.ch/events für die neuesten Informationen vorbei!